Library
Welcome to Bryant Library!
A Message from the Librarian
Welcome to the 2021-22 school year. I'm excited to see both familiar and new faces at Bryant and look forward to serving you in my 12th year as teacher-librarian.
While we all lament the necessity of staying home as much as we can, remember the transformative power of books. In this compelling article, the World Literacy Foundation underscores how reading not only intellectually engages us, but contributes to our overall well-beings. I urge every Bryant family to take advantage of our Curbside Library Service.
I look forward to sharing lots of new titles with our readers. A few years ago, during my first visit to Paris, I made frequent stops at famous American bookstore, Shakespeare and Company. Of course, any bookstore with a friendly cat immediately wins me over. Also compelling, their sign reading: "Open door, open book, open mind, open heart."
As we respond to events happening in our school, community, and world, I'm reminded of how much reading contributes to our empathy and capacity to respond to each other with compassion and kindness. So, I've borrowed this wonderful motto, as we open our minds and hearts together.
Please contact me with questions or suggestions. Stay healthy in every way!
Library News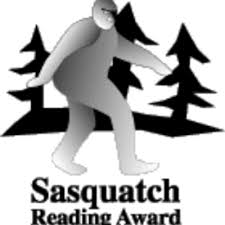 Children's Book Award Nominees
2022 Children's Book Award Nominees:
– The OTTER Award
– Sasquatch Book Award
– The William C. Towner Award
– Washington Children's Choice Picture Book Award
– Young Readers Choice Award
Read more about Children's Book Award Nominees