Summer Reading
Posted: | Updated:
Stay Ahead of Summer Slide with Reading!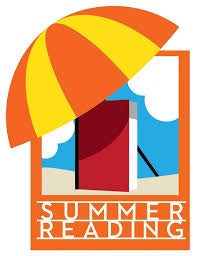 While it felt like it would never happen, summer's finally upon us, which means it's time for, drum roll please, Bryant Library's annual Summer Reading BINGO. If your student did not receive a form by the end of school, visit Bryant's online catalog and look for the BINGO form under Learning Links . We designed our challenge to encourage readers to reach broadly–break out of the tried and true–and beat "summer slide."
Literacy experts note that summer slide of learning occurs when students are out of the school habit. For a little more information, visit this Scholastic website. Fortunately, reading, in all its shapes and forms, can help students maintain those sharp noggins! Reading to self, reading with someone else, being read to, or listening to audio books are all ways to stay ahead.
In addition to perusing the 2022 Children's Book Award Nominees (under Resources in the right column), feast your eyes on the summer reading suggestions compiled by Seattle teacher librarians. Each link below opens a list in the Seattle Public Library catalog, where users may check out books with a SPL card or check out eBooks with Library Link account:
Enjoy summer and READ!